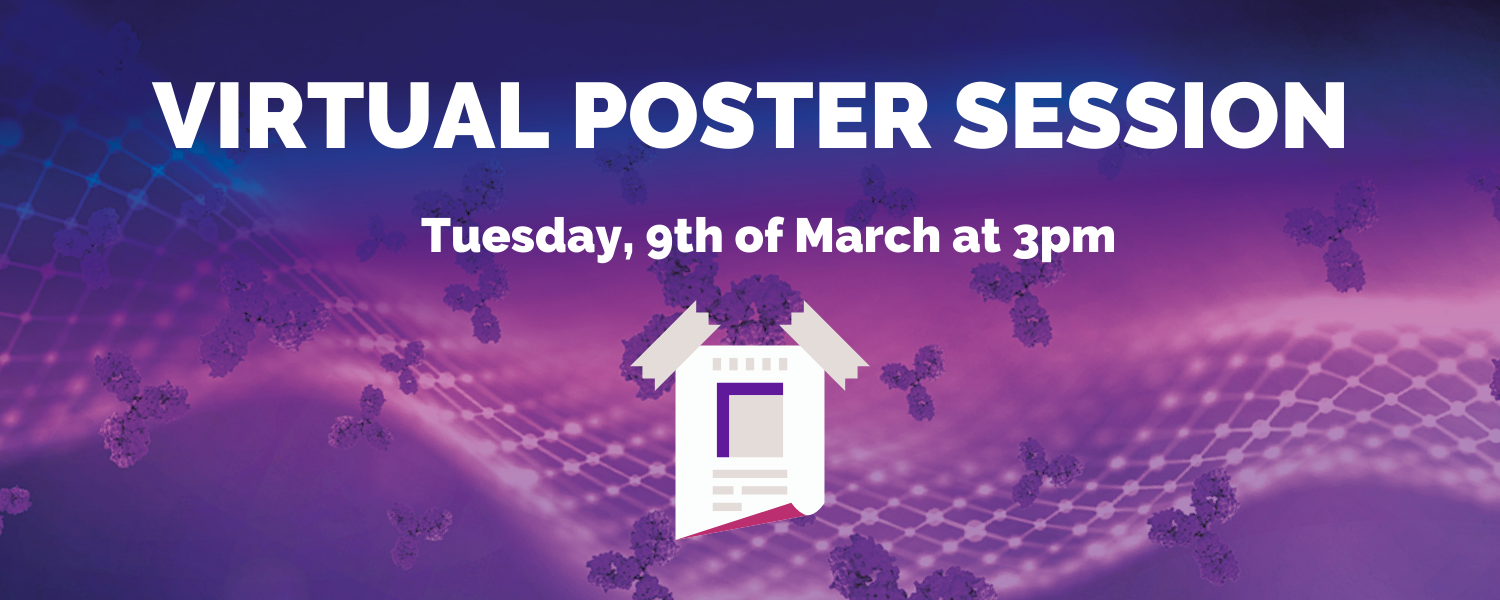 Interested in submitting a poster?
Taking place on Day 1 - Tuesday 9th of March at 3PM, this virtual poster session will give you the chance to share your research and the latest and greatest advancements within the ADC Community.
If you are interested in sharing your scientific virtual poster with us, please let me know by completing this short form:
Virtual Poster Submission Form
The submission deadline is Monday 22nd of February 2021 and further instructions will be provided on submission & approval of your poster.
*We ask that poster displays are not used for sales or marketing purposes. All poster abstracts are subject to approval by the conference organizers.* 
Please Note: There will be limited spaces to present your poster live on the day. If this is the case your poster will be added to our poster exhibition area.
We look forward to welcoming you soon!