Access the Official Agenda for 2024 and see the NEW content, speakers, and companies you and your team can look forward to meeting next year to help you maximise the therapeutic index of your ADCs and accelerate them to earlier-line treatments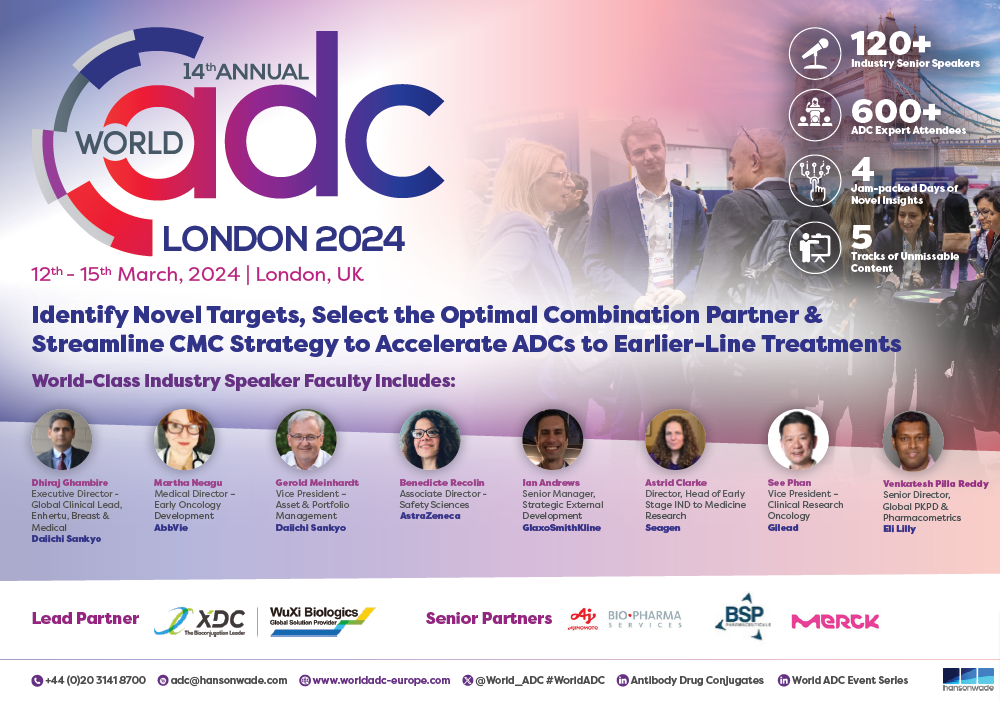 Once you have filled out the form, click the 'download' icon on the top right corner of the file to download it.
Having trouble downloading? Let us know and we'll email it to you instead
5 tracks of unmissable content sessions covering

end-to-end ADC development

5 seminar days to delve deeper into the hottest topics including brand-new ADCs in Combination and Next Generation ADCs days
8 revitalised workshops to g

et involved in intimate discussions with fellow ADC developers who are also facing the same challenges as your team
You won't want to miss Europe's longest-standing and definitive antibody-drug conjugate conference next year for anyone looking to access the latest and hottest ADC news across all levels of drug development.