Martin Axon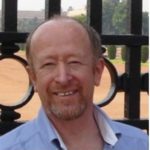 Company: Safebridge
Job title: Principal Occupational Hygienist
Bio:
SafeBridge Europe is the European operation of USA based company SafeBridge Consultants, Inc., a consultancy specialising in occupational health and hygiene consulting to the pharmaceutical industry, dealing especially with potent active pharmaceutical ingredient (API) safety. Services include: occupational toxicology, occupational hygiene, occupational hygiene analytical chemistry, laboratory safety and environmental protection. In addition, SafeBridge has particular experience with cytotoxic drugs, steroids and other potent and hazardous materials. 
 
We support a range of Clients in Europe, especially in the UK, Ireland, Switzerland, Germany, France and Italy but also in most Western European countries. 
 
My role within the organisation has involved applying my theoretical and practical knowledge of occupational hygiene, the pharmaceutical industry and available controls systems and respiratory protective equipment to work with colleagues to develop consistent approaches to occupational hygiene data collection, data analysis and recommended approaches to control. 
 
My role continues to involve hands-on quantitative assessment of airborne pharmaceutical materials during production operations as well as work on systematic approaches to potent API safety and controls. One aspect of the systematic approach is our potent compound Certification programme. I have been responsible for applying this approach though systematic assessments of client's ability to manage potent API safety, including identifying specific areas for improvement relating to the four areas: programme management, hazard identification and evaluation, hazard control and communication, education and training.